When you purchase leads from eGenerationMarketing or any other lead provider, reporting the results of each lead in your eLuminate online lead and client management software is crucial for you to monitor, track, and manage all the leads. This will also help us improve the quality of the leads you receive, and your overall success with the service.
Marking "Lead Result" in eLuminate
To do this, you must mark the leads you wish to pursue as either "Desired" or "Signed", based on whether you have sent out or received back a retainer document. You must also mark the disposition reason for leads that you do not wish to pursue. Once the "Lead Result" is updated to which leads you pursue and which you reject, we are able to analyze the sources that generate those leads and look at any trends that may be apparent.
For Legal Case Lead Clients
If we notice there are certain sources producing legal case leads that perform particularly well, we can increase our investment in sources that produce higher-quality case leads and reduce our investment in sources that produce lower-quality leads. By doing this, we hope that the overall quality of the legal case leads you receive will improve and that you will be able to retain a higher percentage of cases.
Infographic
Simply taking a few minutes to mark the results of your legal case leads can vastly impact your return on investment with eGenerationMarketing.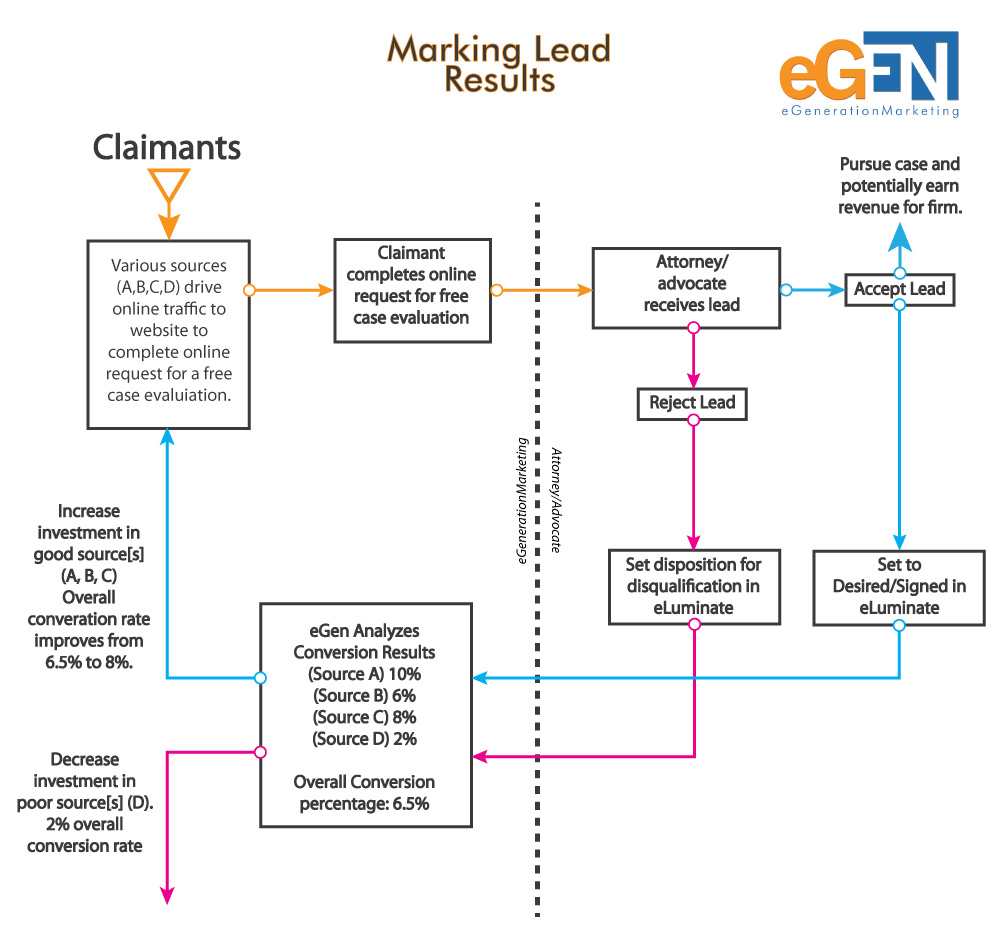 If you'd like to learn more about our client management software, eLuminate,and/or you'd like a one-on-one tutorial, please feel free to fill out a contact form and/or call us at 617.800.0089.