Lead generation is an affordable solution for attorneys or advocates looking to take on more cases. eGenerationMarketing has been generating legal case leads for attorneys since 2009. We currently offer high quality Social Security Disability, Personal Injury, Workers' Compensation, and Employment Law legal case leads.
eGenerationMarketing Legal Leads For Attorneys
We generate a variety of different legal leads for attorneys. These include:
Social Security Disability Leads: Our SSD leads include those seeking help with their disability benefits. Through a series of qualifying questions, we can help target your ideal client.
Employment Law Leads: With our keyword-driven paid search campaigns, we are able to target some of the most desirable employment law case types. These include, but are not limited to, wage theft, wrongful termination, ADA discrimination and sexual harassment leads.
Personal Injury Leads: We generate a variety of personal injury leads. We focus primarily on auto accident leads, but also offer slip and fall, wrongful death and other personal injury cases.
Workers' Compensation: Our workers' compensation leads include those seeking legal assistance after experiencing a workplace injury or illness.
Why use eGenerationMarketing's Legal Leads?
Every time you receive a lead from eGen, you know your lead:
Is exclusive
Comes with complimentary lead management software
Will be sent to you in real-time
Requires no long-term commitment
Can be customizable to your firm's needs
Where Do Our Legal Leads Come From?
We many different marketing strategies for generating our leads, but our two biggest are paid-per-click advertising and search engine optimization. Through pay-per-click advertising and search engine optimization, we're able to generate high quality leads while maintaining affordable costs. We use this marketing approach for all areas of law we generate leads in.
We generate a large amount of traffic to our websites through our paid search campaigns. By closely monitoring our pay-per-click (PPC) campaigns, we are able to target those actively seeking legal assistance with their claim. Through this keyword-based advertising, we are able to drive qualified leads to our websites and generate the bulk of our leads. This allows us to target auto accident leads for PI attorneys or SSDI claimants for those receiving our SSD leads.
Our search engine optimization (SEO) efforts help maintain affordable costs for clients. By utilizing various SEO techniques, we are able to increase unpaid traffic to sites while maintaining the quality of our leads. This can help reduce costs and increase clients return on investment.
We have a dedicated team working on our lead generation campaigns to ensure both our organic and PPC lead sources are as high quality as possible. We have partnerships with dozens of clients who provide feedback on the quality of our leads, enabling our marketing teams to constantly optimize our lead sources to give our clients the highest lead conversion rate possible.
How eGeneration's Leads Boost Profitability
Our campaigns are created with your firm in mind. From flexible payment options to customizable packages, you can choose to purchase leads that are the best fit for your firm. Working together, we can find a lead package that best suits your firm's needs while staying within your budget.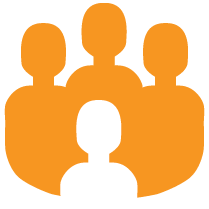 Our leads are exclusive.
Unlike competitors, we will not send the same lead to multiple people.
Exclusive leads are beneficial
to your firm because you will not need to worry about other attorneys in our network contacting your leads before you get the chance. Eliminating the competition for the same lead can help increase your conversions as a lead may not have to decide between multiple firms.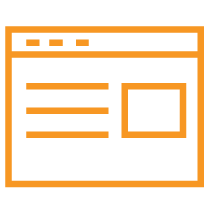 Our leads come with lead & case management software.
eLuminate,
eGeneration's lead and case management software, is free to use for firms purchasing leads from eGenerationMarketing. The leads you purchase from eGeneration are automatically imported into eLuminate, streamlining your intake process and saving your firm time. eLuminate is entirely web based, giving you access on any smart device. This allows you to access your leads and cases whether you are on the go or in the office.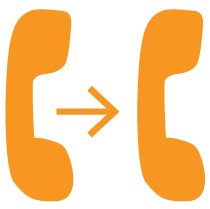 Our leads are sent to you in real-time.
The moment someone fills out their contact information on one of our websites,
the lead is sent to your firm in real time.
We even have a
live-transfer system
that allows you to be connected to the lead over the phone once they fill an online evaluation. This gives your firm the best chance of getting in contact with a lead. Because our leads are sent in real-time, you can be assured they have indicated interest in seeking immediate legal assistance. This gives our clients a better chance of success with our leads than competitors that send old leads.
We do not require a long-term commitment.
Testing out a batch of leads with us is easy. If you decide the service is not right for you, you can cancel with just two business days' notice. We also do not require any minimum purchases. You can buy as many or as few leads from us as your firm can handle. In addition, we understand that life happens. You can pause your account as needed and can then resume receiving leads when you are ready.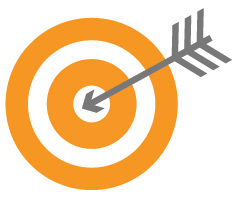 We allow you to only receive leads in your area.
We understand that it's impossible for most firms to receive case leads nationwide, or even statewide in some instances. We allow you to
target the areas you receive leads
by state, area code, or by three-digit zip code prefix. As you find success with our lead and your firm grows, you can then expand areas you take receive leads in.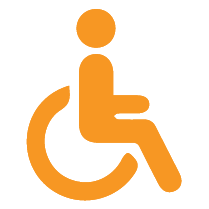 Our Social Security disability leads are customizable.
If you want your Social Security disability leads to be over age of 30, or if you won't take any cases where a claimant isn't seeing a doctor, we can
create custom packages
to best suit your needs. Tailoring your Social Security lead package to your firm's needs can help increase the success with our leads.
If you'd like to speak with us today about purchasing Social Security, Personal Injury, Workers' Compensation, or Employment Law leads, contact us today or give us a call at 617.800.0089.