Our case and lead management software is not just great for organizing your leads. It can be used to organize your entire firm. With eLuminate, you can use Tasks and Events to help delegate roles to your staff, remind yourself of meetings, prepare for hearings, and more.
Tasks
Think of Tasks as your to-do list. You can set Tasks to remind yourself or your staff to finish an assignment by a certain date.
For example, let's say you need your secretary to send retainers to the Social Security leads you wish to sign as clients by the end of the week. You can make a task for him or her to send the retainers. You can even associate the Social Security lead you wish your secretary to send retainers to, so your secretary will have an easy time finding the address or email of the person you want to sign as a client.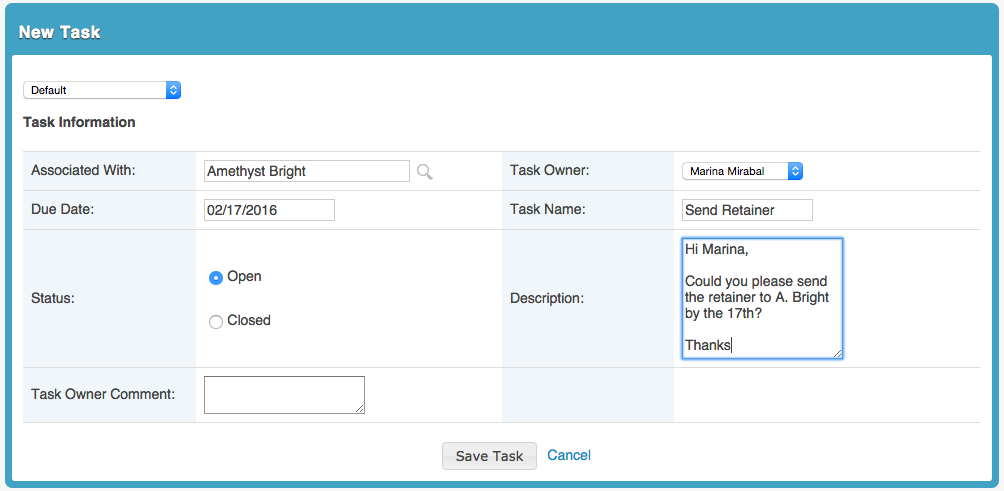 Tasks will not pop up in your calendar in eLuminate. You can see what upcoming Tasks you or your staff has in the "Tasks" view on eLuminate. You will also see any associated Tasks when viewing the lead, contact, or matter on eLuminate.
Events
Consider Events as you would items on your calendar. An Event is similar to a Task, but with an Event, you can set a specific date and time at which the Event takes place.
Events are perfect for reminding yourself about weekly meetings. If you have a meeting every Tuesday morning, for example, you can set an Event at the time of the meeting, and have this event repeat weekly. This way, you'll get a notification reminding you of your meeting every week.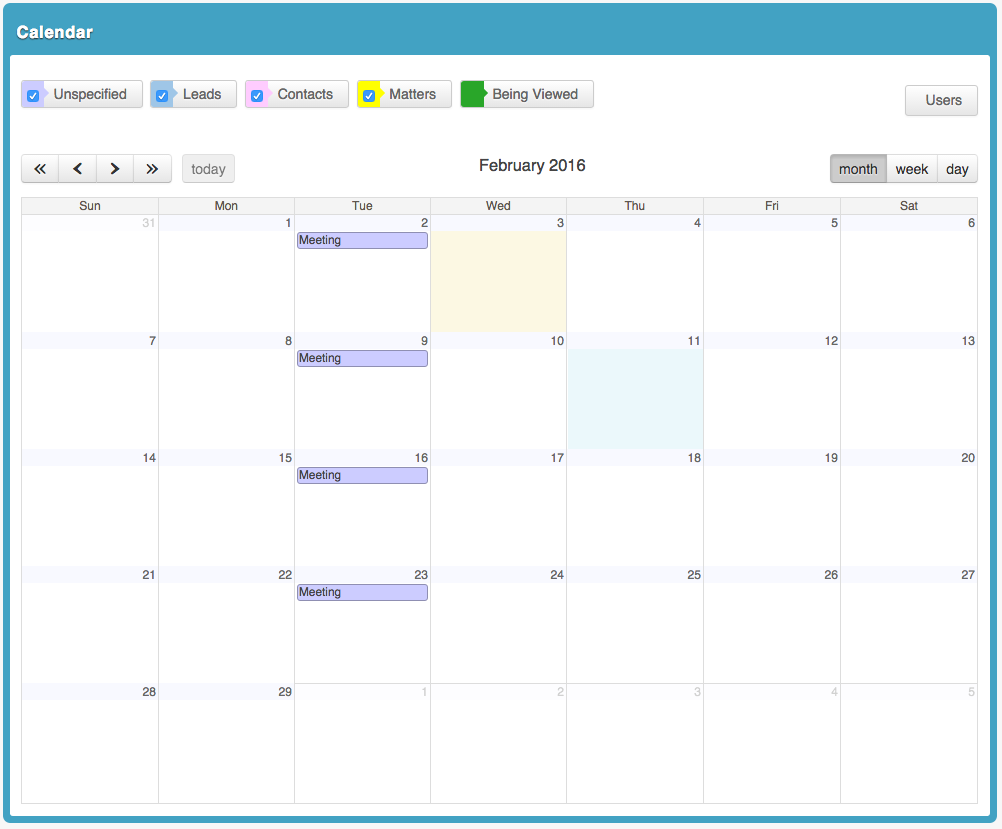 Events are also great for planning hearings. If you know you have a personal injury hearing coming up the following Tuesday at 2:00 p.m., you can set an Event for the meeting. The Event will show up on eLuminate's calendar and homepage.
You can also receive email reminders about the Event ahead of time. If you need an hour to brief your personal injury client before the hearing, you can mark a "Remind At" time while creating the event.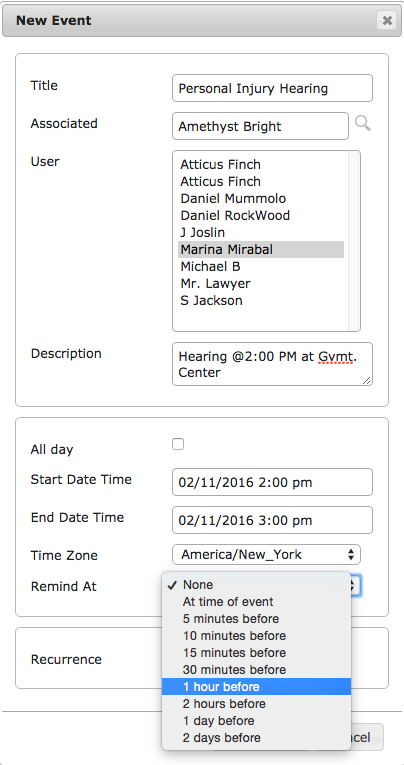 An important thing to keep in mind is that Events must be set to either remind you at the same time every week, or only once. You cannot set an Event to remind you the morning of a hearing, and then one hour before the hearing. This is a feature we are currently working on now, but if you do wish to set multiple reminders for one hearing, you can simply set more than one Event.
If you'd like to hear more about how Tasks and Events in eLuminate can help improve your firm's efficiency, contact us today or give us a call at
617.800.0089.